The Brothers United Network is a collective of African American Gay/SGL Men that seek to provide community empowerment and self actualization through its individual BU Chapters in Nashville, Chattanooga, Memphis, Knoxville, and West TN. The BU Network is the only Black Gay owned and volunteer based 501c3 Non Profit organization in the state. The organization strives to provide continuous psychosocial, life coaching, affirming pastoral care, and healthy social supports to the African American LGBT community to enhance their life. The network also supplies an empowerment structure for personal growth, community building and positive self actualization through the efforts of the statewide BU chapters, as well as the Young Brothers United, Sisters United and Nashville Black Pride groups.
The BU Network is autonomous from, yet complementary to, Nashville CARES BU/YBU programs in that all of the activities provide in-depth, longer term life skills required for success outside of, but essential to, HIV prevention and education.
Brothers United Network, Inc., PO Box # 68335, Nashville TN 37206
BrosUnited@aol.com
Dwayne Jenkins is the primary contact for all BU programs and events.
The Brothers United & Young BU HIV Preventions Programs at Nashville CARES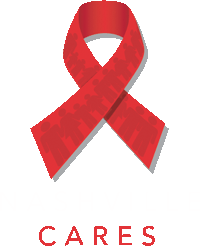 Organization Overview
Brothers United Nashville was established in April of 1996. The HIV prevention program of the same name was also started in '96 at Nashville CARES, the largest & oldest AIDS Service organization in the state. Within two years, four additional statewide chapters were developed and the BU Network Organization was incorporated by 1998. Brothers United received its tax exempt 501c3 nonprofit status in 2003, and is currently the only Black Gay owned and operated organization of its kind in the state.
Each of our chapters in Memphis, Chattanooga, Knoxville, and West, TN are social groups, and Nashville is the only chapter that is grant funded at this time. A majority of the non HIV related business is graciously done through the BU office at Nashville CARES. BU doesn't have members, but has volunteers for each of the chapters. Nashville has Brothers United group for men over 26, a Young Brothers United group for guys 25 and younger, and just recently helped to form Sisters United, a diverse group for Black Lesbians of all ages.
Along with the statewide chapters, and groups for youth and lesbians, Brothers United also owns the rights to Nashville Black Pride, the cities official weekend celebration for Same Gender Loving (SGL) or Lesbian Gay Bisexual & Transgender African American (LGBT) and other People of Color. We are proud members of the International Federation of Black Prides organization, which embodies over 20 cities around the country including DC, Atlanta, South Africa and Toronto. Currently BUN has about 50 active volunteers per year, maintains an e-mail list of about 400+ individuals, and publishes a quarterly newsletter entitled The SOURCE 2006 with over 400 subscribers. E-mails are blinded copied and all mail is in regular envelops. Each issue has a readership of over 800 households nationally and keeps readers updated on local and national events, as well as news and other information that is specific to the African American Same Gender Loving community in our state. Subscriptions to both are free for Nashville & Middle TN residents. If you live out of state, subscriptions for the newsletter are just $10. If you'd like to receive a hard copy of our quarterly newsletter, please forward us your PO Box or home address. Any of your information that you give us is confidential and not shared with anyone.
Mission Statement
To provide HIV/AIDS Prevention outreach and education to Gay and Bisexual Men of Color in Nashville, and Middle Tennessee, as well as to promote self-empowerment and community building.